Johnson & Johnson Woes Continue, FDA halts J&J vaccines after blood clot death wave accelerates
Today's meeting was scheduled after Tuesday's joint announcement by the CDC and FDA that the federal government's J&J vaccination program was being paused after reports of "potentially dangerous" blood clots. https://go.thetruthaboutcancer.com/final-chapter/mike-adams/
DMX

Family member confirms that the Artist was given the Covid19 vaccine days before his lethal heart attack.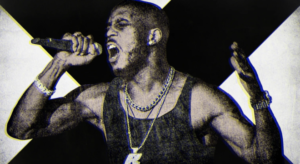 States and countries react to U.S. pause
In the U.S., more than two dozen states paused J&J vaccinations. The states said they were acting out of "an abundance of caution, as more than 6.8 million doses of J&J's vaccine have been injected and only six of the blood clotting cases have so far been reported," CNBC reported.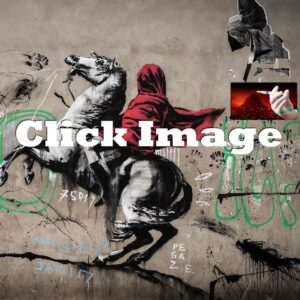 The EU Commission said Wednesday it will not renew COVID contracts next year with AstraZeneca or J&J, Italian daily La Stampa reported, citing a source from the Italian health ministry.
"The European Commission, in agreement with the leaders of many (EU) countries, has decided that the contracts with the companies that produce (viral vector) vaccines that are valid for the current year will not be renewed at their expiry," the newspaper reported.
It added that Brussels would rather focus on COVID vaccines using messenger RNA (mRNA) technology, such as Pfizer's and Moderna's.
Although the focus to date on blood clots and COVID vaccines has been on AstraZeneca and J&J, scientists have found evidence of thrombocytopenia following vaccination with the Pfizer and Moderna vaccines.
On Wednesday, the president of the European Commission said the EU was in talks with Pfizer and BionTech for a new contract for 1.8 billion doses. He confirmed later that day an agreement had been reached with the company to provide 50 million more doses of COVID vaccine.
"We need to focus on technologies that have proven their worth — mRNA vaccines are a clear case in point," an EU spokesperson added.
The announcements came after J&J said Tuesday it was delaying the rollout of its COVID vaccine across Europe, in response to the decision by U.S. health officials to pause the vaccine.
"We have made the decision to proactively delay the rollout of our vaccine in Europe," J&J said.
South Africa suspended the J&J vaccine Tuesday as a "precautionary measure," according to ABC News.
South African health minister, Dr. Zweli Mkhize, told reporters "in the unlikely event" that the J&J vaccines are permanently halted, South Africa would continue with its vaccination campaign in May using doses from Pfizer-BioNTech.
On Monday, the Australian government said it won't buy the J&J vaccine. Government officials had previously relied on AstraZeneca and Pfizer, but announced last week that Pfizer's vaccine is now the preferred option for people under 50 because of a potential health risk from AstraZeneca.