Sugar Is The Most Addictive Consumed Substance In The World
https://organicbodycleanse.com sugar is harder to give up than cocaine. Sugar triggers dopamine "hits" that make your brain hardwired to crave more, while building up a tolerance. Feeling compelled to chomp down on some cake, pie, pastries, ice cream or cookies? Addicted to soda or fancy, jazzed-up "coffee" drinks? You'll need more and more of it over time just to reach the same state of satisfaction, worse than a cocaine addict.
America is home of the sweets and land of the obese. Every third person is overweight and 50% of them are obese. 
What Happens When You Stop Eating Sugar For Two Weeks. When you stop eating sugar for two weeks, you may experience a decrease in hunger and fatigue, improved skin health, a mood boost, and less body stiffness; moreover, your skin may become firmer and more elastic with less wrinkles.  It may take up to a month to notice these changes if you have been consuming a lot of sugar over a long period.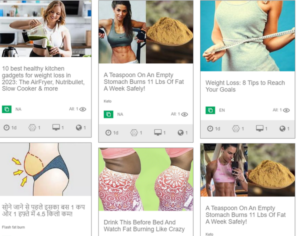 The average American consumes three pounds of sugar weekly. One third of all of this sugar comes from soda and other sugar-laden beverages. Many people do it to combat boredom and/or stress. Certain nutrient deficiencies also contribute to sugar cravings, including magnesium (think chocolate), zinc, iron, calcium, and chromium.
Understanding the dopamine connection is vital to "fixing" your system and becoming un-addicted to the most consumed addictive substance in the world – sugar. It's a vicious cycle of binge, withdrawal, crave, and repeat, but there's a way out. Addressing the root of the problem with a natural remedy that boosts dopamine production, without sugar, caffeine, nicotine, or alcohol, is key.   Ref: Dr. Berg | NaturalNews