Some states are moving to restrict COVID 'vaccination passport' mandates
Texas and Florida are among states that have preemptively banned or restricted government agencies and businesses from requiring proof of vaccine.




A growing number of states have preemptively banned or restricted the requirement of proof of COVID-19 vaccination, or so-called vaccine passports.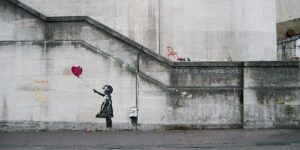 The vaccine passport – which could be digital, like a smartphone app — would show someone's vaccination status and reportedly could potentially allow Americans to get a green light to participate in various activities like traveling nationally or internationally, attending crowded events like concerts and sports games, and even walking into businesses.
As the race continues to vaccinate the majority of Americans before COVID variants spread, the idea that proof of vaccine could be required by businesses or at public gatherings —similar to the way schools require children to be vaccinated for measles or chickenpox to protect public health — is catching on.Biden administration officials have said the federal government will not be issuing a mandated vaccination credential. But officials left room for businesses and other entities to mandate proof of vaccination.
"There are a couple key principles that we are working from," White House Press Secretary Jen Psaki said in a press conference on March 29.  "One is that there will be no centralized universal federal vaccinations database, and no federal mandate requiring everyone to obtain a single vaccination credential. […] We believe it will be driven by the private sector."
COVID Vaccination Passport Banned Texas Florida
"I'm not saying that they should or that they would, but I'm saying you could foresee how an independent entity might say, 'Well, we can't be dealing with you unless we know you're vaccinated,'" Fauci said. "But it's not going to be mandated from the federal government."
In California, for example, starting April 15, venues looking to host larger gatherings like concerts and sporting events, will have the option to host larger events if they require proof of vaccination of guests.
In November 2020, Australian Qantas Airlines CEO Alan Joyce said that he would mandate vaccinations to fly their airline as soon as it becomes readily available. Crystal Cruises and American Queen Steamboat company have already enacted mandatory vaccinations before boarding.
But the restrictions being passed by states like Florida and Texas could limit this practice.
On Monday, Texas Gov. Greg Abbott in an executive order banned state agencies and some state-funded organizations from requiring proof of vaccination to access services.
"The Constitution does not empower the federal government to mandate nationwide vaccine passports for COVID-19, and Texas will not impose such vaccine passports with the police power that is reserved to the States under our system of federalism," the executive order said.
Abbot categorized the ban as a "privacy issue," saying in a statement accompanying the order: "We will continue to vaccinate more Texans and protect public health, and we will do so without treading on Texans' personal freedoms."
"It's completely unacceptable for either the government or the private sector to impose upon you the requirement that you show proof of vaccine to just simply be able to participate in normal society," DeSantis said Monday during a press conference.
Here is a list of other states that have placed restriction or bans on COVID-19 vaccination passports, or are considering legislation that would do so: