Thousands of COVID Vaccine Injuries, 13 Deaths Reported in U.S. + WHO: No Guarantee COVID Vaccines Prevent Infections + Scientists Warn of 'Ghastly Future
In December, 3,916 COVID vaccine-related adverse events, including 13 deaths, were reported to VAERS. As more adverse events — ranging from life-threatening anaphylaxis to death — occur, it will be tougher to "sell" the experimental injections.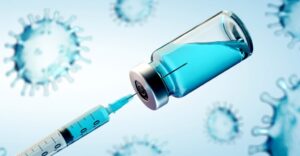 When the U.S. Food and Drug Administration gave Pfizer/BioNTech and Moderna permission to distribute their experimental mRNA coronavirus vaccines to Americans on an "emergency use" basis in December, it opened the floodgates for other countries to quickly follow suit.
By Jan. 11, counting China and Russia, 43 countries had administered at least 26 million doses of vaccine — especially Pfizer's — with far more ambitious plans for the coming year. The companies' global delivery targets for 2021 include two billion Pfizer/BioNTech doses and at least 600 million Moderna shots.
Drawing on the tried-and-true marketing technique of drumming up the "illusion of scarcity" to "accelerate demand," U.S. officials have been attempting to direct the public's attention to the concocted drama of vaccine supply shortages and a slower-than-expected rollout.
However, as the early warning signs already apparent during clinical trials begin to translate into serious adverse reactions on a wider scale, officials now face a new public relations challenge — that of "managing expectations" to ensure population willingness to take the vaccine.
As more people hear about adverse events, and more adverse events occur — ranging from life-threatening anaphylaxis and emergency room visits to brain inflammation and death — "selling" the experimental injections may become an increasingly uphill battle.  Deaths … so far
In the U.S., the primary mechanism for reporting adverse reactions is the Vaccine Adverse Event Reporting System (VAERS), a flawed passive surveillance system that relies on the willingness and ability of parents and professionals to submit reports voluntarily.
As Children's Health Defense Chairman Robert F. Kennedy, Jr. wrote on Dec. 18, 2020 to the co-chair of the new COVID-19 Advisory Board, VAERS has been an abject failure, with fewer than 1% of adverse events ever reported, according to a 2010 federal study.
Thousands of COVID19 Vaccine Injuries Reported
Given the abysmal track record of VAERS in capturing serious adverse events, it is noteworthy that 13 deaths — a subset of 3,916 total adverse events reported following COVID-19 vaccination — had already been recorded by the system by the end of December (as per the MedAlerts search engine).
Nine of the deaths followed the Pfizer vaccine and four followed the Moderna shot (see table below). Nearly all of the deceased were institutionalized (primarily in nursing homes), although one 63-year-old male received the injection at work.
Five (and possibly six) of the deaths occurred on the same day as vaccination, all in women and sometimes within 60 to 90 minutes of the injection — and without any "immediate adverse reaction" having been observed.
The reports describe outcomes ranging from "foaming at the mouth" to "massive heart attacks." Three of the deceased were in their early to mid-60s.
The write-ups that accompany VAERS reports furnish details about these sad fatalities, including the astonishing fact that some of the deceased had actually experienced and recovered from COVID-19 (raising questions about why they were vaccinated).
The write-ups also illustrate the subtle pressure to attribute the cause of death to something other than COVID-19 vaccination. For example, a grandchild who submitted a report wrote, "My grandmother [age 85] died a few hours after receiving the moderna covid vaccine booster 1. While I don't expect that the events are related, the treating hospital did not acknowledge this and I wanted to be sure a report was made."
A nursing home submitting a report on behalf of an 89-year-old who died five days after receiving the Moderna injection likewise wrote, "Due to proximity of vaccination we felt we should report the death, even though it is not believed to be related."
And when a 78-year-old died two days after the Pfizer shot, the report simply stated, "no adverse events and no issues yesterday; Death today … (unknown if related – Administrator marked as natural causes)."
The 13 deaths communicated to VAERS do not include any deaths in the state of New York. However, a disturbing news report from Syracuse.com suggests that COVID-19 vaccines could be linked to a shocking number of additional deaths in the elderly in that state.
More than one in five (n=877) adverse events resulted in an emergency visit, 140 were rated "serious," 100 led to hospitalization, 41 were "life-threatening" and 5 produced permanent disability.
Supplementing VAERS, the CDC has been encouraging COVID-19 vaccine recipients to use a smartphone app called v-safe to "quickly tell CDC" about mRNA vaccine side effects.
On Dec. 19, v-safe tallies for the first five days of COVID-19 vaccination showed that among 215,362 vaccine recipients registered with v-safe, 5,052 individuals self-reported serious "health impact events" following their first dose of vaccine — events requiring care from a fellow health professional and rendering the person unable to work or perform normal daily activities.
This, too, is concerning, translating into a one-in-43 injury rate (2.3%) for the v-safe group.
In the new year, many states are planning to aggressively scale up distribution of both the Pfizer vaccine and the even more reactogenic Moderna vaccine, including at drugstores, supermarkets, big-box stores, dental offices and temporary sites like stadiums and even Disneyland.
This has prompted concerns among allergists, in particular, who question whether drive-thru sites and under-trained personnel will be able to recognize and handle the sudden adverse reactions that the two mRNA vaccines seem capable of eliciting — especially since both contain the notorious allergenic ingredient polyethylene glycol (PEG).
In the U.S., some allergists are recommending that consumers with known allergies be "proactive" and ask prospective vaccination venues "pointed questions" about their emergency training, equipment and ability "to respond swiftly if something goes wrong."
A growing number of healthcare experts are going even further, with one Wyoming public health official describing the injections as "biological weapons of mass destruction," and many others urging the public to "just say no" to experimental injections that health officials and the vaccine makers admit aren't proven to prevent COVID or stop transmissibility, but could do long-lasting harm.
Sign up for free news and updates from Robert F. Kennedy, Jr. and the Children's Health Defense. CHD is implementing many strategies, including legal, in an effort to defend the health of our children and obtain justice for those already injured. Your support is essential to CHD's successful mission.
Norway Officials 'Not Alarmed' by Deaths of 23 Elderly People After COVID Vaccine
Norway health officials have "adjusted their advice" about vaccinating the elderly, but claim the COVID vaccines pose "very little risk." The deaths raise serious questions about vaccinating a vulnerable, frail population.
Norway health officials have "adjusted their advice" after reporting that 23 elderly people died shortly after receiving COVID-19 vaccines, according to the Associated Press (AP) and other media outlets.
Some officials told AP they're "not alarmed" by the deaths and will continue to support the country's vaccination program, though they will now recommended elderly patients consult their doctors before getting the vaccine.
The Norwegian Medicines Agency has so far assessed only 13 of the 23 reported deaths. All 13 occurred in people 80 or older living in nursing homes, and all were determined to be directly linked to the vaccine, the agency told Norway Today.
Study finds over 80% of COVID-19 patients have vitamin D deficiency
Vitamin D deficiency was more prevalent in men
Over 80 percent of 200 COVID-19 patients in a hospital in Spain have vitamin D deficiency, according to a new study published in the Endocrine Society's Journal of Clinical Endocrinology & Metabolism.
Vitamin D is a hormone the kidneys produce that controls blood calcium concentration and impacts the immune system. Vitamin D deficiency has been linked to a variety of health concerns, although research is still underway into why the hormone impacts other systems of the body. Many studies point to the beneficial effect of vitamin D on the immune system, especially regarding protection against infections.
"One approach is to identify and treat vitamin D deficiency, especially in high-risk individuals such as the elderly, patients with comorbidities, and nursing home residents, who are the main target population for the COVID-19," said study co-author José L. Hernández, Ph.D., of the University of Cantabria in Santander, Spain. "Vitamin D treatment should be recommended in COVID-19 patients with low levels of vitamin D circulating in the blood since this approach might have beneficial effects in both the musculoskeletal and the immune system."
The researchers found 80 percent of 216 COVID-19 patients at the Hospital Universitario Marqués de Valdecilla had vitamin D deficiency, and men had lower vitamin D levels than women. COVID-19 patients with lower vitamin D levels also had raised serum levels of inflammatory markers such as ferritin and D-dimer.  The manuscript received funding from Instituto de Salud Carlos III.
The manuscript, "Vitamin D Status in Hospitalized Patients With SARS-Cov-2 Infection," was published online, ahead of print.
Endocrinologists are at the core of solving the most pressing health problems of our time, from diabetes and obesity to infertility, bone health, and hormone-related cancers. The Endocrine Society is the world's oldest and largest organization of scientists devoted to hormone research and physicians who care for people with hormone-related conditions.
The Society has more than 18,000 members, including scientists, physicians, educators, nurses and students in 122 countries. To learn more about the Society and the field of endocrinology, visit our site at?http://www.endocrine.org. Follow us on Twitter at @TheEndoSociety and @EndoMedia.