New York Times Blasted for Citing 'Unpublished Research' Inciting Fear About New COVID Variant



After other media outlets picked up the New York Times article about a "worrisome" new virus variant allegedly spreading throughout the city, scientists and health officials blasted the paper for inciting fear based on unpublished, non-peer-reviewed studies.  By Megan Redshaw, J.D.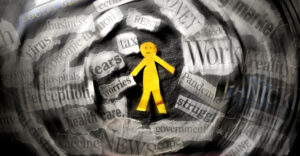 The New York Times published an article about the spread of a possible new COVID variant in New York City. After the article was picked up widely by other mainstream media outlets, scientists and public health officials were quick to condemn what they said was the "potentially premature release of unfinished research."
The Times cited studies from two teams of researchers. One study, posted online Tuesday, was led by a group of researchers at the California Institute of Technology. The other study, which had been obtained by the Times but not yet made public, came from a group of researchers at Columbia University.
Neither study had been peer reviewed, published in a scientific journal or shared with public officials before being published by the Times, according to NBC New York.
CNN, which also received a copy of the Columbia study, ran with the Times' story that researchers had found a worrying new variant in New York City that was "alarming," "surging" and might be "more contagious" and cause more "severe disease."  New York Times Covid Fear Bill Gates Book Farmland
New York Times Covid Fear Bill Gates Book Farmland
CNN did admit that the research was in its very early stages, had not been published or peer reviewed and needed "more work."
"To be quite clear, I think neither of us did anything wrong," said the author of the article, Apoorva Mandavilli, in a tweet. "It is our job to report and bring information to light. Sometimes that's at the pace of science, but sometimes not."
Bill Gates' New Book: Wrong on Climate, Wrong on Farming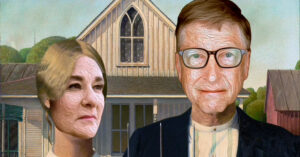 In his new book on climate, Gates fails to acknowledge how the decades-long "green revolution" model pushed by his foundation has harmed farmers and the environment, while lining the wallets of multinational agribusiness corporations. By Stacy Malkan