Apple Cider Vinegar and Baking Soda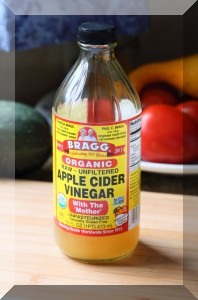 Kidney Stones How To Naturally Dissolve And Pass,  Apple Cider Vinegar is one of the best internal cleansers available. It is also one of best kidney flusher in existence. Baking soda is also a very potent cure for kidney stones as it alkalizes the body quickly and removes acid.
 kidney stones can only occur in an acidic environment; Baking soda removes the acid and so removes kidney stones.
Mix up 2 tablespoons of apple cider vinegar and 1/2 a teaspoon of baking soda in a large glass of water and drink 3 times a day (Do not be alarmed by the initial "fizz" that occurs).
When purchasing apple cider vinegar, always buy Organic Name Brands which contain the "mother".
Kidney Stones How To Naturally Dissolve And Pass
Chanca Piedra
A remarkable herb called Chanca Piedra or "the stone breaker" has been found to break down and dissolve kidney and gall stones.
It has been used successfully in Peru for hundreds of years and carries no toxicity or side effects, even for pregnant women.
Most health food stores supply it or you can buy it online
What are the Benefits of Chanca Piedra
Chanca piedra, or phyllanthus niruri, is a well known plant from the Amazon rainforest that has given naturopaths a powerful plant ally in supporting bladder, kidney, gallbladder, and liver health. Traditionally, chanca piedra is thought of as a health supplement that promotes the liver's normal function by aiding the detoxification efforts that purge harmful substances.
Chanca Piedra, Gallstones, and Kidney Stones
Chanca Piedra has been used by the indigenous peoples of the Amazon for generations to support the elimination of gallstones and kidney stones. In Ayurvedic medicine, chanca piedra is thought to hold the most promise against kidney stone formation.
Although longer-term randomized clinical trials are necessary to confirm therapeutic properties, some preliminary studies suggest chanca piedra may indeed have potential to provide defense against kidney stones.
This may be due to reducing the formation of obstructions in the gallbladder and kidneys. A 2002 study in India found that Chanca Piedra helps to increase bile secretion of the liver.
Extra bile helps the digestion process, this benefits nutrient absorption and waste elimination. In fact, we are so convinced of the benefits of chanca piedra for gallstones and kidney stones that we decided to use it in Renaltrex® and our liver cleanse product Livatrex®.
Chanca Piedra and the Liver
Traditional Chinese medicine has always cited chanca piedra as an herb for liver problems.  In a test involving mice, The Department of Chemistry at Bose Institute in India investigated the liver protecting action of chanca piedra against acetaminophen toxicity and their results showed that a protein in chanca piedra protected liver tissues against oxidative stress, probably by increasing antioxidative defenses.
Study results from the Patel Institute of Pharmaceutical Education and Research suggest compounds in chanca piedra may be a valuable component to a multiple herb, liver-protection formulation
Antioxidant Activity of Chanca Piedra
Chanca piedra has repeatedly been successfully texted for antioxidant activity and response to high blood pressure and high blood sugar.
The high phenolic content of chanca piedra has shown antioxidant activity, which has been found to support balanced blood sugar and optimal blood pressure levels.
This has some excited about the effect of chanca piedra during times of distress. In one study, when put to the test against chemically induced skin tumors, researchers noted that chanca piedra engages an enhanced antioxidant defense system.
 Kidney Stones How To Naturally Dissolve And Pass




how can i help kidney stones pass
how can you get rid of kidney stones
how to pass kidney stones
how to pass kidney stones fast
what can dissolve kidney stones
DISSOLVE KIDNEY STONES